Just Make It Ruched
author: Stephanie Zhu
2022-06-02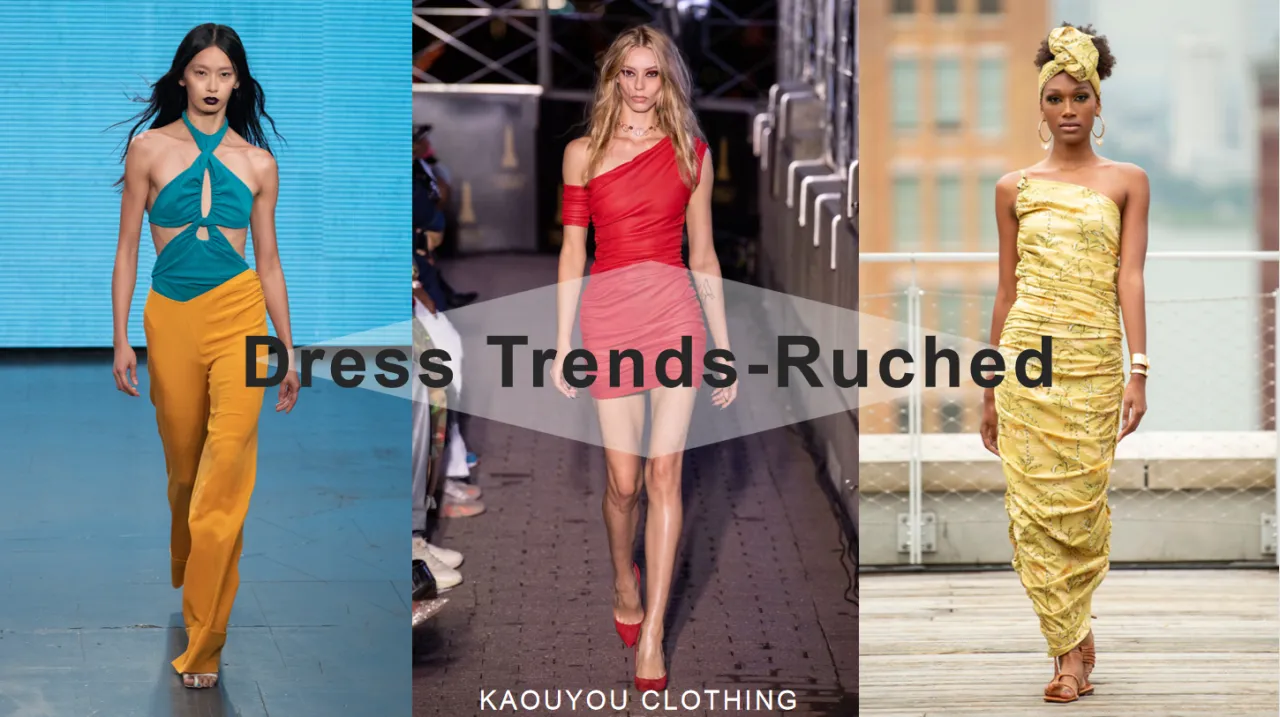 Just Make It Ruched
 
In the past fashion trends of 2021, the ruched dress is definitely a hot trend, and it will certainly continue to 2022.
WHY?

According to Google Trends, we can see that through the trend analysis of the four hot search terms "ruched", "ruched dress", "mesh dress", and "bodycon dress":

In the past 5 years, as people have recovered from the global epidemic, the quarantine life has become dull and boring, and people can't wait to go out, participate in parties, date, meet with friends, hold celebrations and various activities, etc. Wait, so the demand for Bodycon Dress is soaring. Many women's clothing brands have added Bodycon Dress to the Dress category.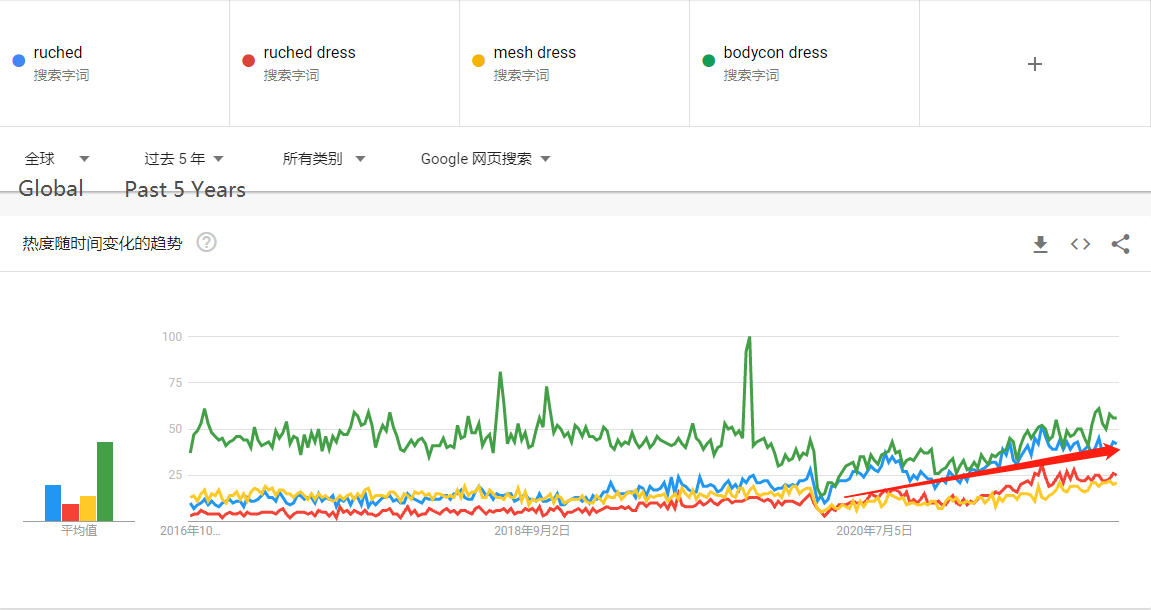 In the past 12 months, the popularity of ruched dresses has been on the rise. The perfect interpretation of RUCHING by women's clothing designers of various popular brands has also increased the heat of the whole trend.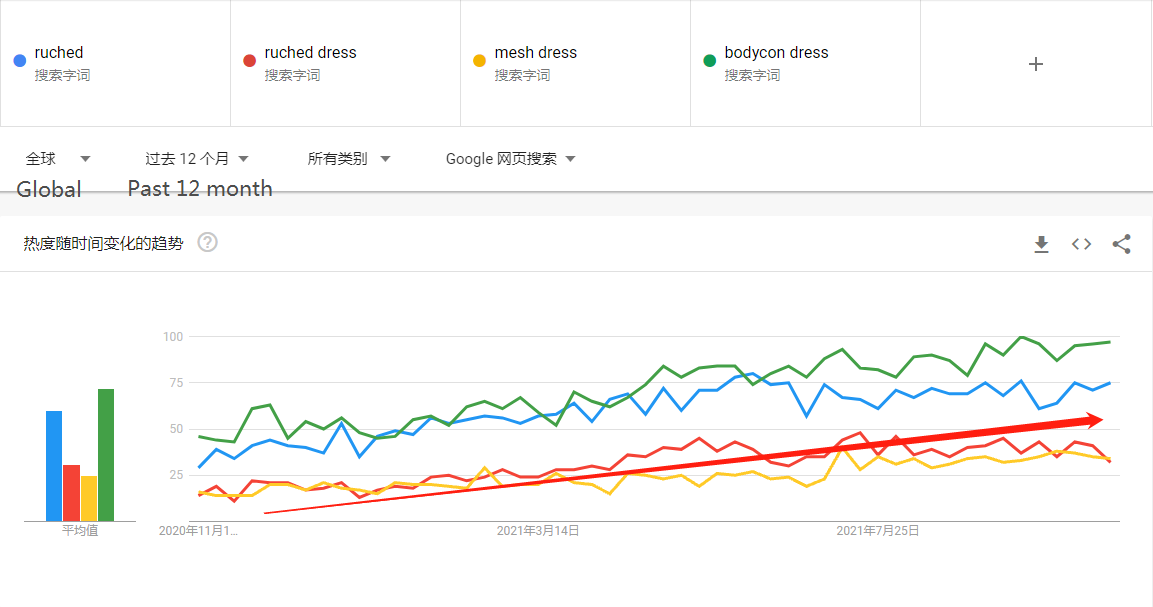 Mesh can be regarded as one of Ruched's most perfect matches. The softness and moldability of Mesh fabric make Mesh Ruched Dress Styles one of the best seller dresses. In Fashion Nova, Oh Polly, and House of CB, they all have a separate category of Ruched Dress.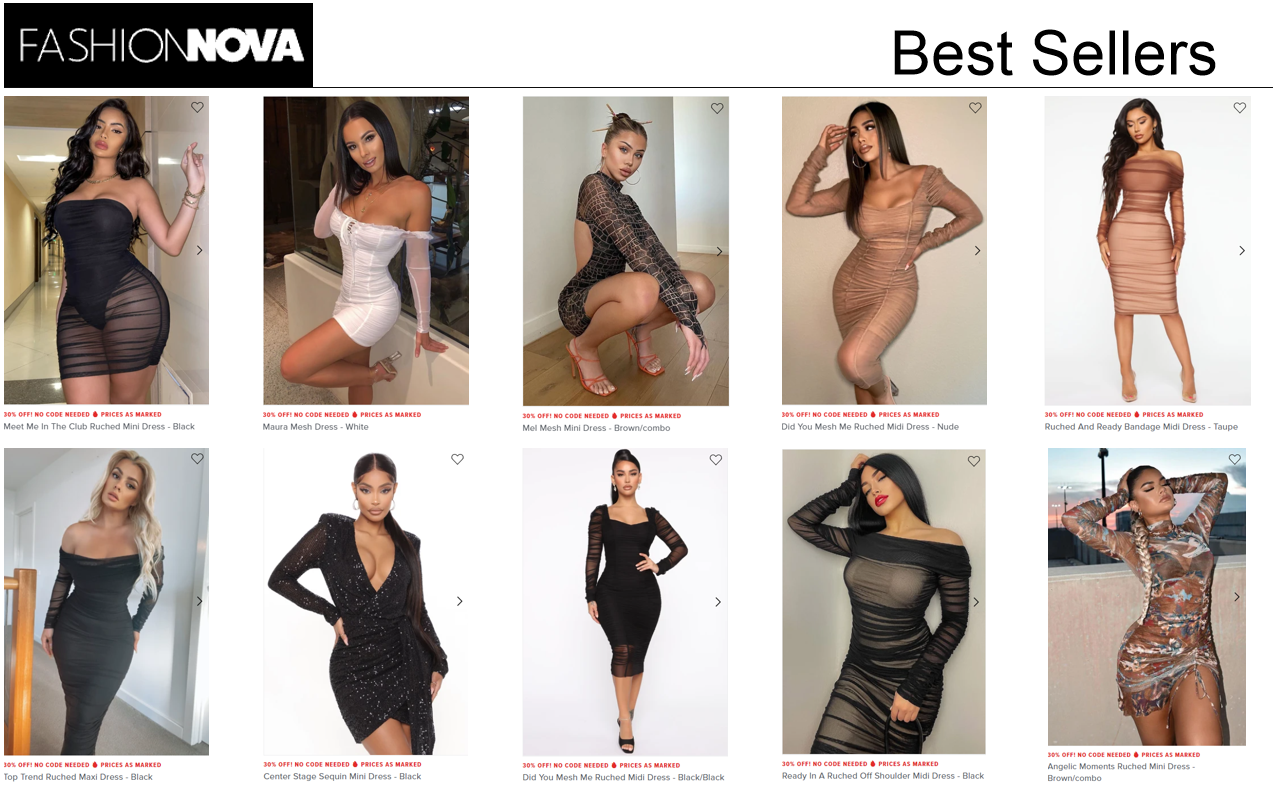 In addition to Mesh, Stain, Lycra and soft leather can also be used as one of the fabrics of Ruched Dresses.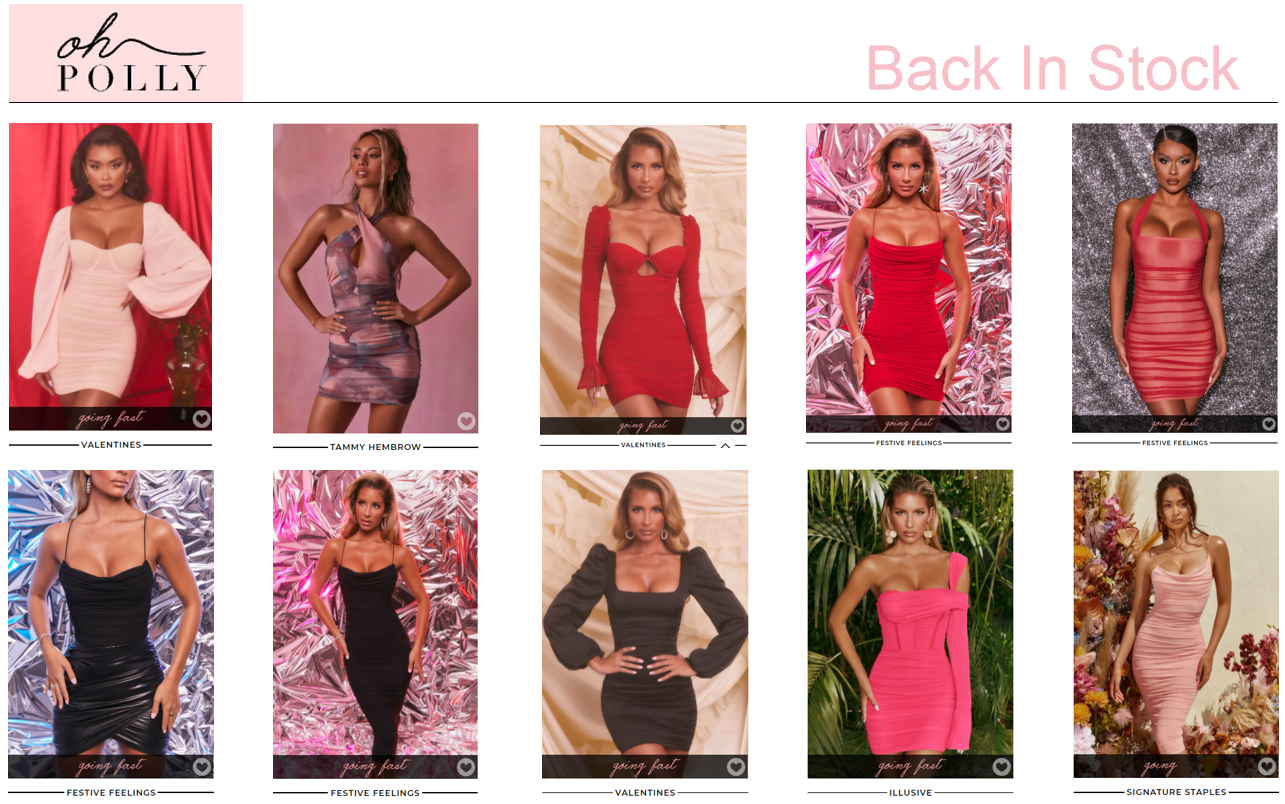 From Fashion Nova's Best Sellers and Oh Polly's Back In Stock can all reflect its popularity. And Oh Polly also is the hottest brand that sells ruched dresses.

Various RUCHING includes:
Allover ruching

Vertical ruching

Front and/or back ruching

Accent ruching on slits and sleeves

Drawstring ruching

Side ruching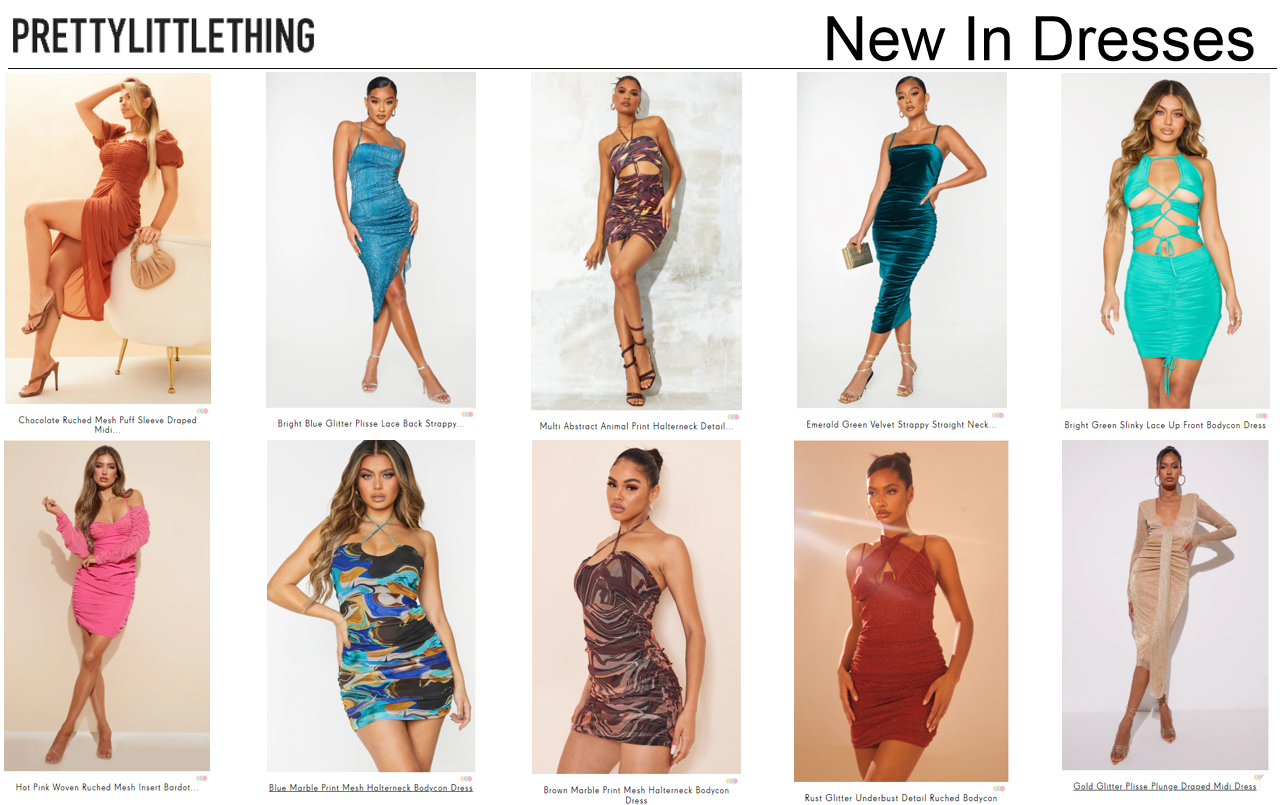 These ruched designs are one of the best outfits for beautiful girls in various scenarios such as going out, parties, dating, and so on.

Therefore, Ruched Dresses has become one of the best-selling categories for many brands in the past two years.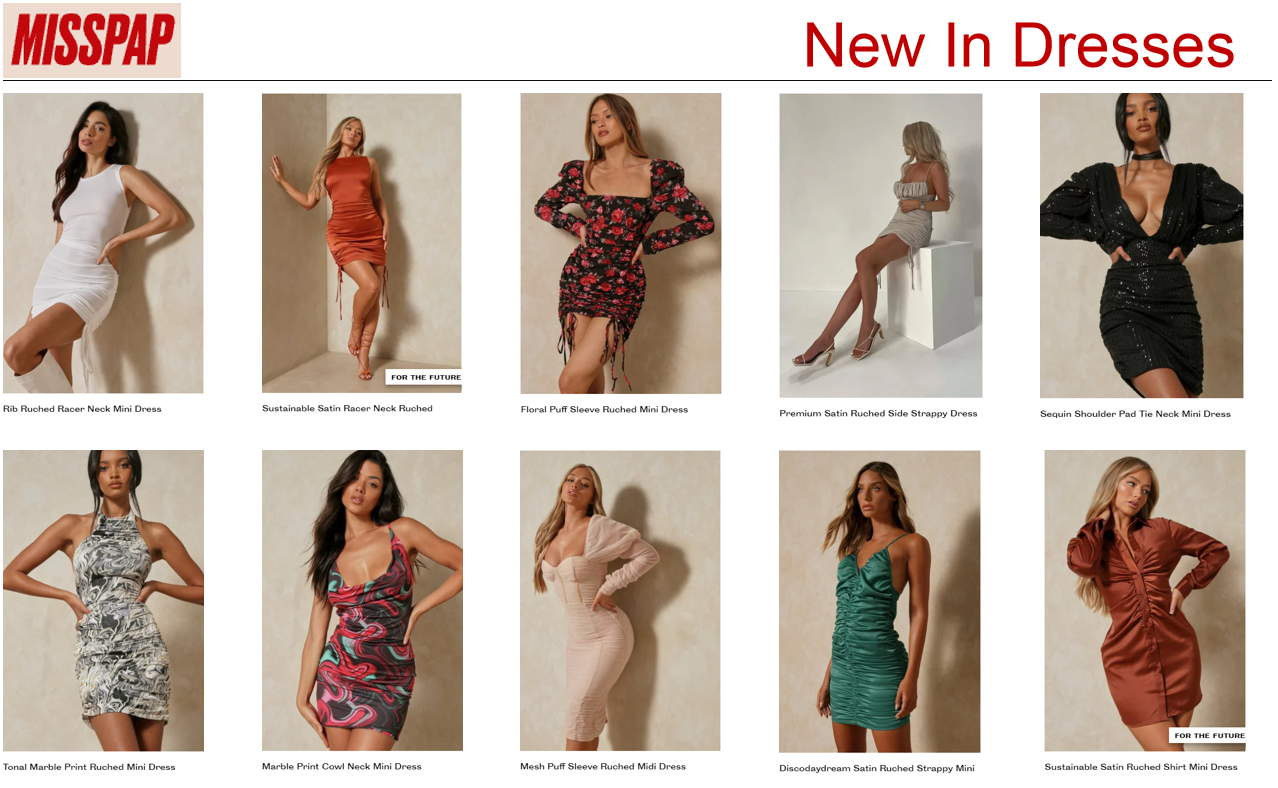 Popular brands in various countries have adopted Ruched Dress as one of the new styles of AW21.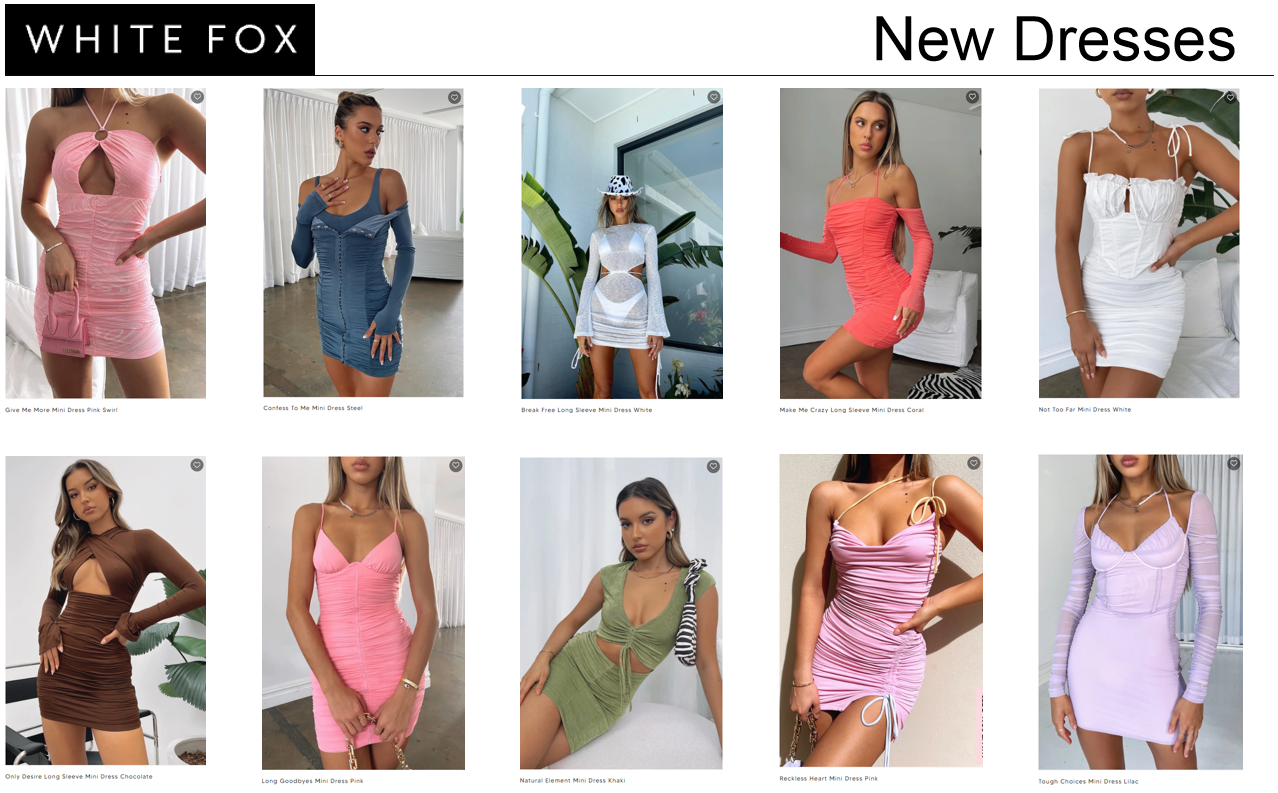 Not only Dress can do Ruching, Tops, skirts, bodysuits, and bottoms all could have a ruched design. Secondly, there are still a lot of ruched designs in the SS22 series we are doing.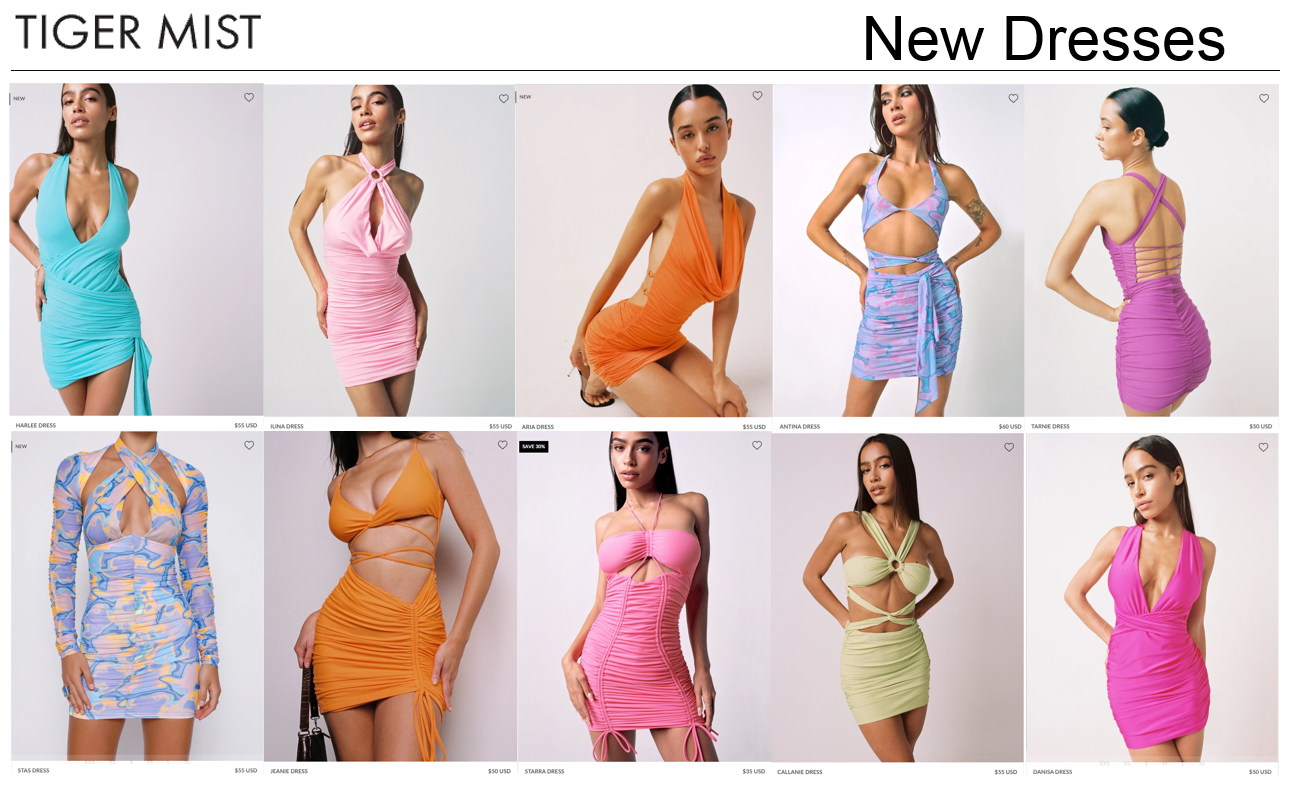 Therefore, just make it RUCHED!And looking forward to your incredible designs.