What do our customers say about us and how satisfied are they
2022-03-12
What do our customers say about us and how satisfied are they?
In order to provide Kaouyou's customers with better quality products and more efficient services, our company invited all customers to conduct a questionnaire survey, and a total of 40 valid questionnaires were collected. After we put the questionnaire survey together. The statistics of the questionnaires are shown in the chart below.

From the questionnaire feedback, most of our customers are willing to recommend us to their friends, and the NPS score of Q1 is 76. Generally speaking, an NPS score above 50% is considered good, and if the NPS score is between 70-80%, it means that our company's customers are a group of highly loyal.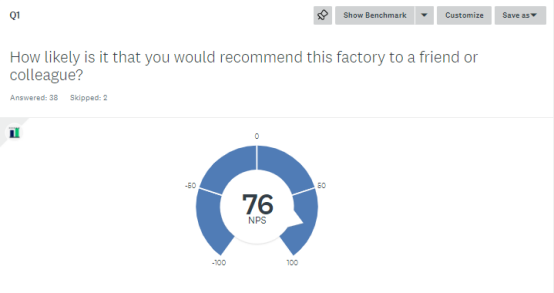 In Q2: Overall, how satisfied or dissatisfied are you with our factory?
95% of our customers are satisfied with the factory, for which we still feel very grateful and happy, but one customer gave us a bad rating because the shipment was delayed by the customs in the destination country, for which we are also very sorry.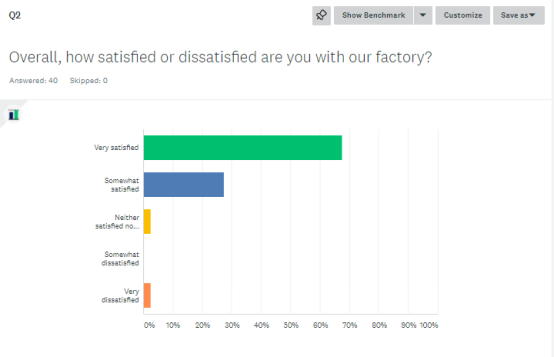 In Q3: Which of the following words would you use to describe our products? Select all that apply.
Our customers used these words to evaluate our products: Reliable,High quality,Useful,Unique,Good value for money.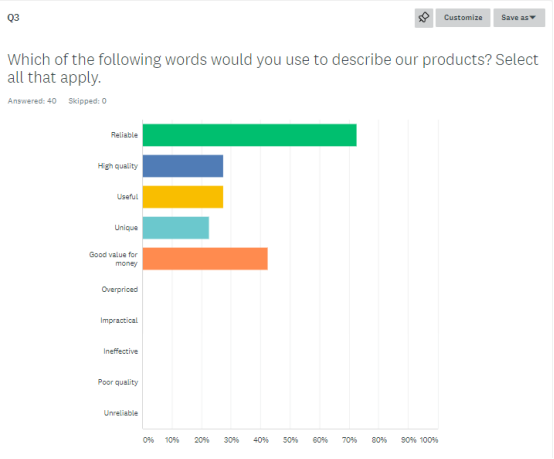 In Q4, Q5 and Q6: How well do our products meet your needs? How would you rate the quality of the product? How would you rate the value for money of the product?
Our customers' expectation, product quality, and product cost performance survey, customers think our products meet their requirements, high quali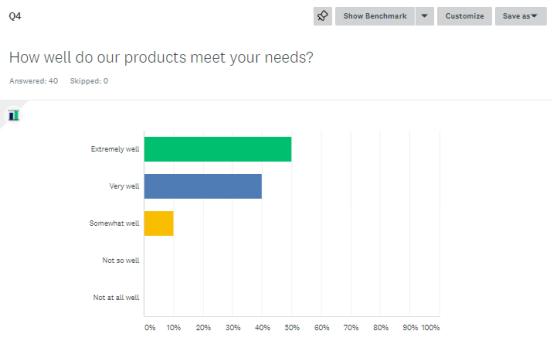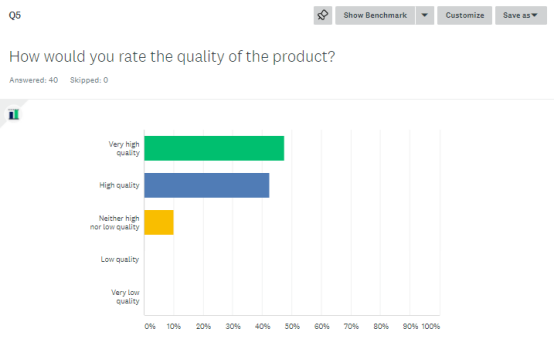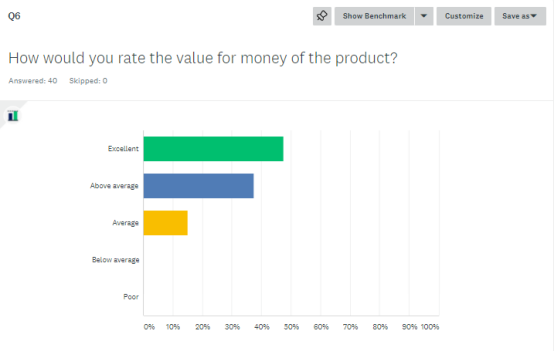 In Q7: How responsive have we been to your questions or concerns about our products?
the general customers think that the service response rate of our sales staff is high, which shows that our level of processing speed and after-sales service ability for customers' orders is recognized by customers.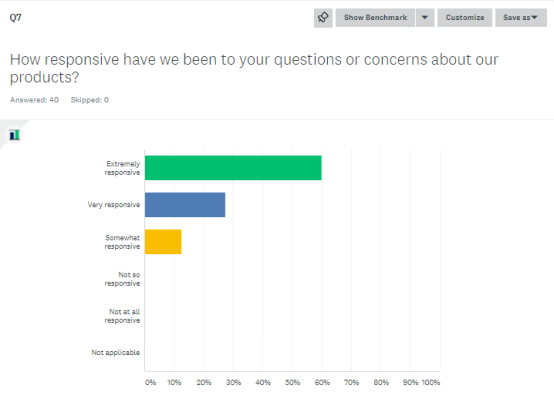 From the feedback in Q8: How long have you been a customer of our company?
15% of our customers placed orders for the first time, 20% of our customers worked with us for nearly six months, 10% of our customers worked with us for more than six months, 35% of our customers worked with us for 1-2 years, and the percentage of our customers with more than three years was 20%. This questionnaire statistic also gives feedback that our customers are growing in the last 12 years and our old customers continue to cooperate with us.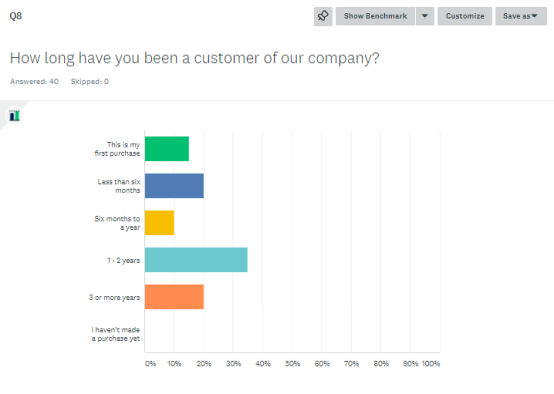 In Q9: How likely are you to purchase any of our products again?
92% of our customers said they are very willing to work with us again, which fully shows that our customers' trust in us is very high.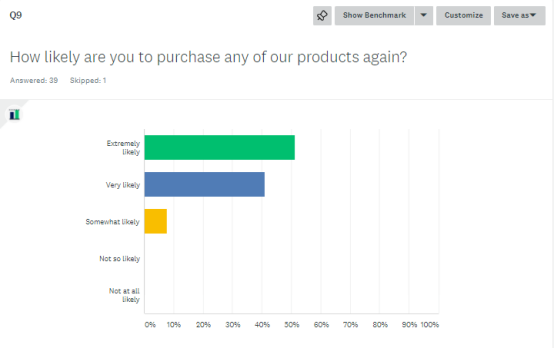 After this questionnaire survey, we feel very grateful to every customer who cooperated with kaouyou, and thank every customer for our affirmation and support. There were some mistakes in our cooperation, but we always uphold the purpose of customer first, and actively solve problems for customers to achieve win-win.